Advertise in Drive
For information on advertising with us in our magazine or on our website , please contact our Sales team directly.

Gabe Frimmel- Advertising Sales Director
Phone:714-200-1930
Email:gfrimmel@engagedmediainc.com
Tom McEwen – Motorsports Director
Phone:714-200-1936
Email:tmcewen@engagedmediainc.com
Chris Crispell – Account Executive
Phone:714-200-1935
Email:ccrispell@engagedmediainc.com
Bob Hulsy – Account Executive
Phone:714-200-1940
Email:bhulsy@engagedmediainc.com
DIRECT MARKETING GROUP
John Bartulin (866) 866-5146 ext. 2746
Drive! Magazine covers all the action, from nostalgia racing, classic car restoration, to hi-tech street rodding, right on through the 70′s era muscle cars, and today's sport trucks and dressed-out SUV's.
If you can drive it, you can read about it in the pages of Drive! Magazine.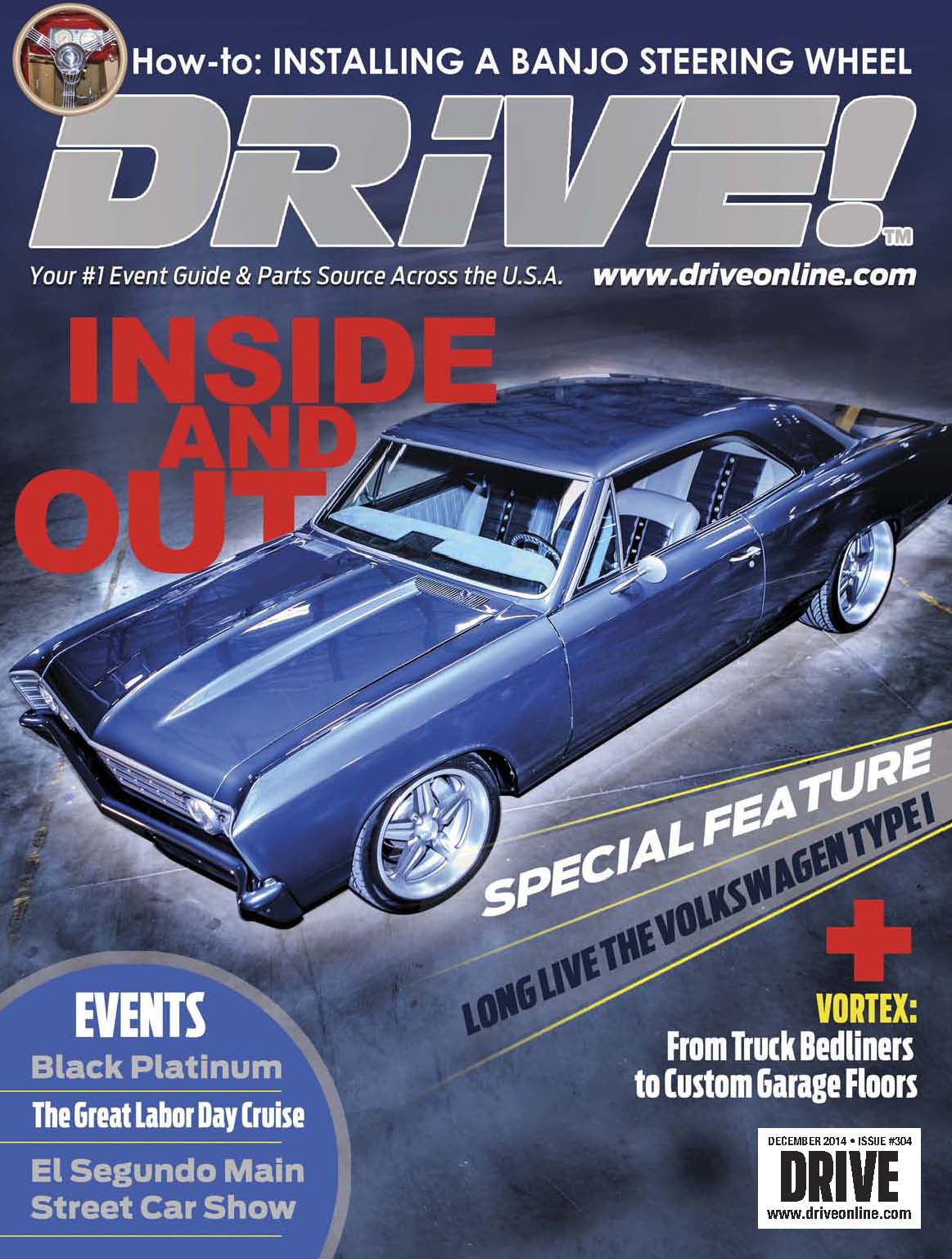 2016 Production Schedule
| | Jan | Feb | March | April | May | June | July | August | September | October | November | December | Jan | Feb |
| --- | --- | --- | --- | --- | --- | --- | --- | --- | --- | --- | --- | --- | --- | --- |
| Ad Close | 10/21/15 | 11/25/15 | 12/23/15 | 01/20/16 | 02/24/16 | 03/23/16 | 04/20/16 | 05/25/16 | 06/22/16 | 07/20/16 | 08/24/16 | 09/21/16 | 10/19/16 | 11/23/16 |
| Materials Due | 10/29/15 | 12/03/15 | 12/31/15 | 01/28/16 | 03/03/16 | 03/31/16 | 04/28/16 | 06/02/16 | 06/30/16 | 07/28/16 | 09/01/16 | 09/29/16 | 10/27/16 | 12/01/16 |
| On Sale Date | 11/30/15 | 01/04/16 | 02/01/16 | 02/29/16 | 04/04/16 | 05/02/16 | 05/30/16 | 07/04/16 | 08/01/16 | 08/29/16 | 10/03/16 | 10/31/16 | 11/28/16 | 01/02/17 |