Thompson Streamliner at Bonneville
By Roger Rohrdanz
Bonneville Test#1
It's been nearly five decades but the Thompson streamliner made it back to Bonneville. The Thompson Challenger II with Danny Thompson on board made its first pass down the Bonneville salt since 1968. It made a clean 246mph pass on the 3 mile course. A whole lot of important things went just right.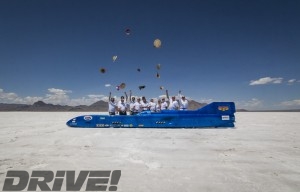 Saturday morning Thompson Challenger II made a second run at 317mph! After those positive results, they were not sure how much more could be learned on this course—and they need strong engines for the upcoming Speed Week. For more information go to www.thompsonlsr.com!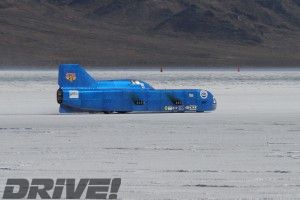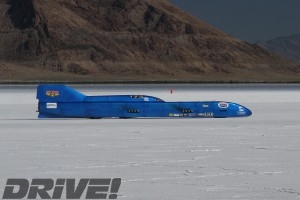 Danny Thompson in the "Thompson Challenger II" makes a second run at 317mph!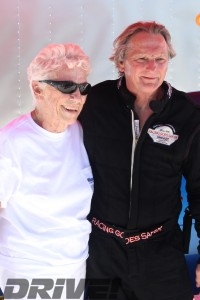 After the smooth run, Danny's mom Judy gives him a hug.
[Photos courtesy of Roger Rohrdanz and Holly Martin.]