The BBK Header Challenge – Stock vs. Mid-Length vs. Long Tube
Text and Photos by Courtney Halowell
Article
We've actually wanted to do this for a long time, but when it came time to swap, we realized that we'd have torun our car with stock exhaust manifolds on the dyno, and then take the time to swap them out for mid-length headers, run it again, and then swap the whole mess out for a set of long tube headers before running it on the dyno one more time. That could take days!Thankfully, that's where our buddy Mike from the R&D department at BBK Performance entered the picture. There was an '11 Mustang with a 5.0 engine in BBK's R&D fleet, and at the time we spoke to him it had stock exhaust headers on it.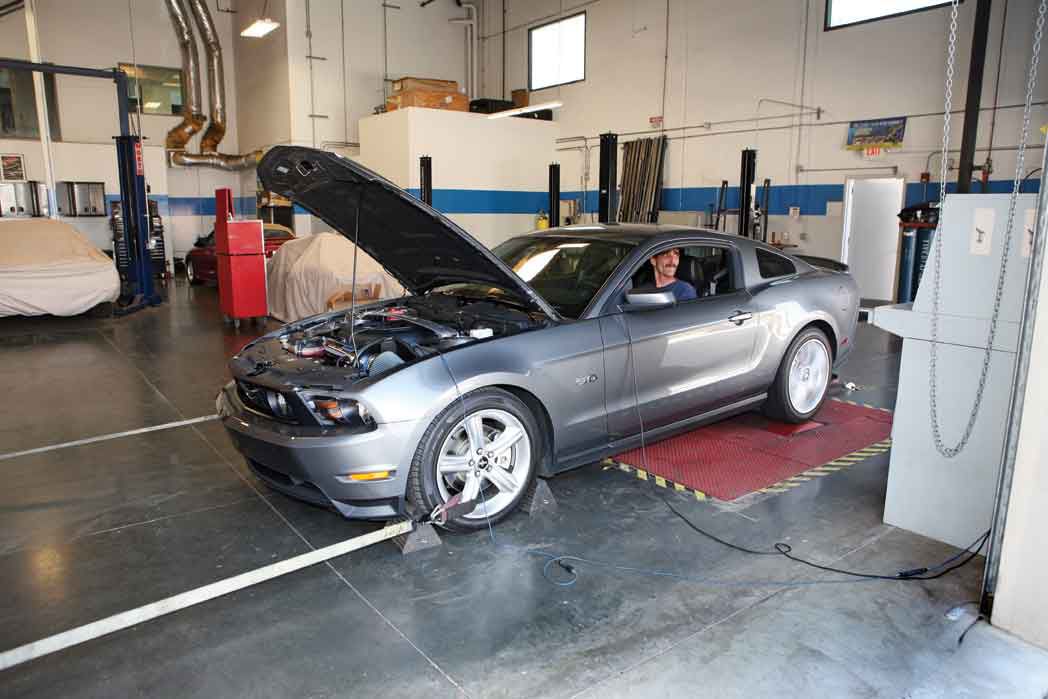 Mike agreed to run it on the dyno with the stock exhaust (the car was fit with a BBK cold air intake and throttle body) and then swap them out for a set of BBK-tuned mid-length headers and run it on the dyno again. While we were there, he would take the mid-length headers off and swap them out with the long-tube headers and one of BBK's X-pipes with built-in catalytic converters and run that setup on the dyno. (Sorry, the X-pipe isn't legal for street use in California, but the other 49 states are fine.)
The stock manifolds were the most restrictive—no surprise there—and the mid-length made just shy of 25 more hp and the most torque of the bunch; while the long tube headers made 42 hp over the stock manifolds with about 1 1/2 fewer lb-ft of torque than the mid-length headers. But you can read all about it and see the dyno charts in the captions.
Follow along as Mike from BBK swaps out the company's mid-length headers for a set of long tube headers for no other reason than to educate our beloved readers and to satisfy our curiosity about how the length of headers can affect performance.
SOURCE
BBK Performance
27440 Bostik Court
Temecula, CA 92590
951.296.1771
Gallery