Dress-up Your Small-Block in Style, Part 2
Text and Photos by Marcel Venable
Dress-up Your Small-Block in Style, Part 2
In Part 2 we'll finish dressing up our project small-block Chevy.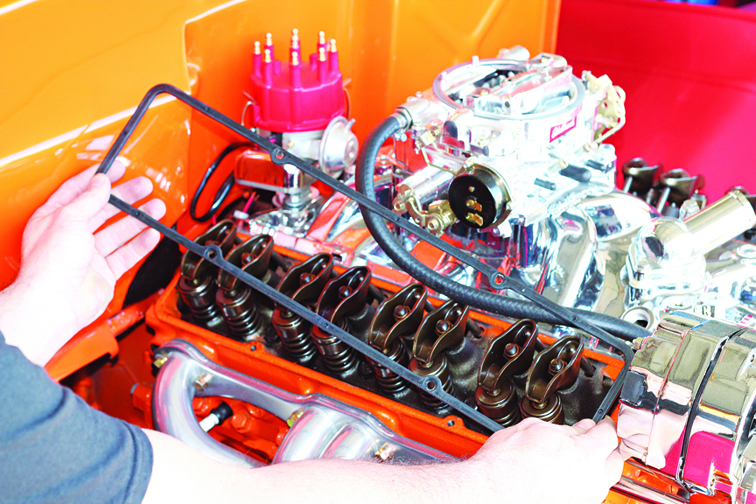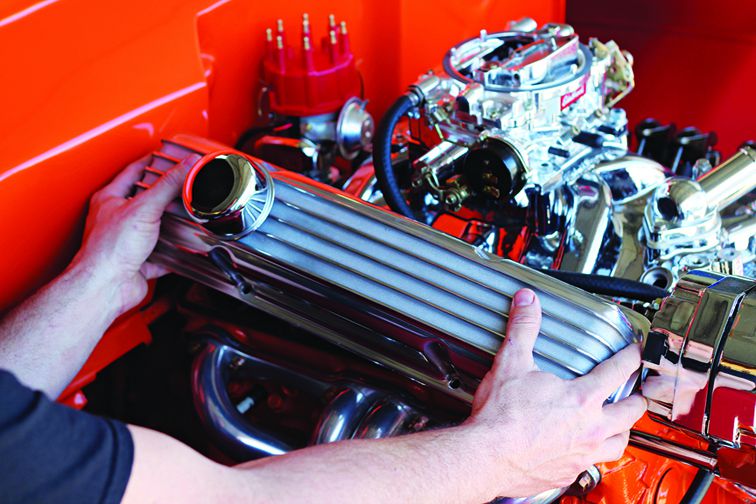 To install the finned valve covers place the gasket down on the head first, then lay the cover over the rocker arms and in place.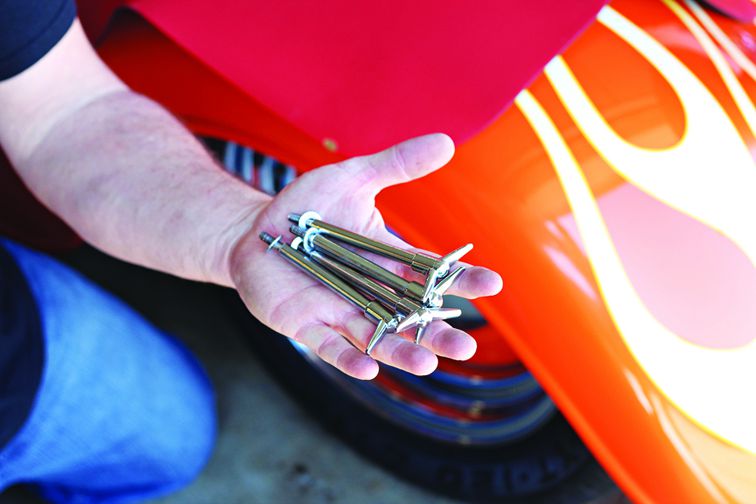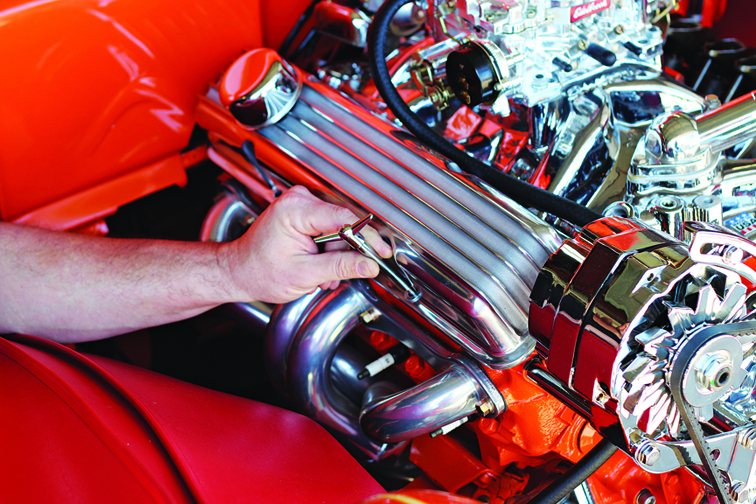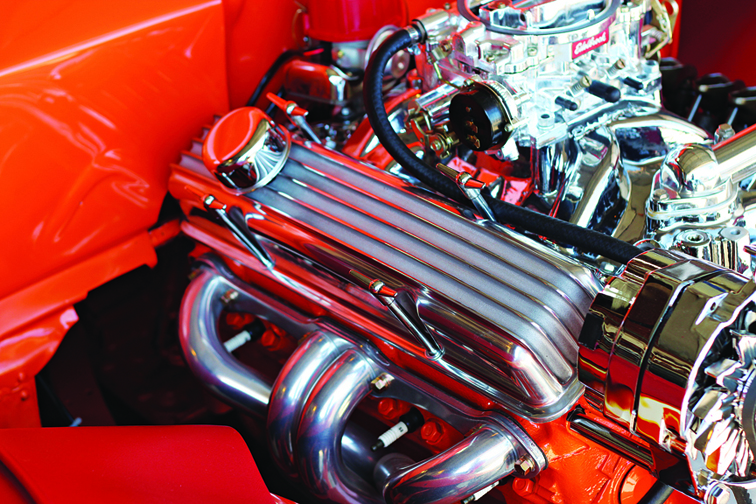 We located these tall wing nut studs from Spectre Performance. This style was modeled on the big solid lifter cams of yore that required the user to adjust the rocker arms frequently. These can be removed without a wrench and still keep the covers snug.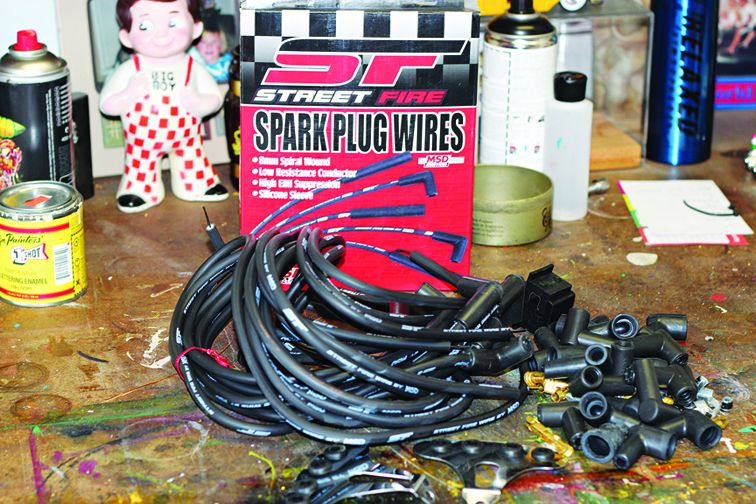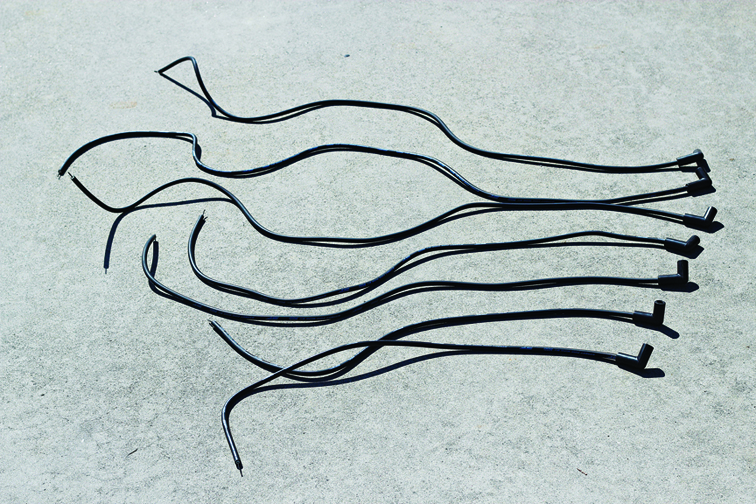 These MSD universal 8mm ignition wires are sold through CFR. The DIY kit allows you to tailor how you run your wires. First set them in the sun so the heat relaxes the wires, making it easy to arrange them from longest to shortest.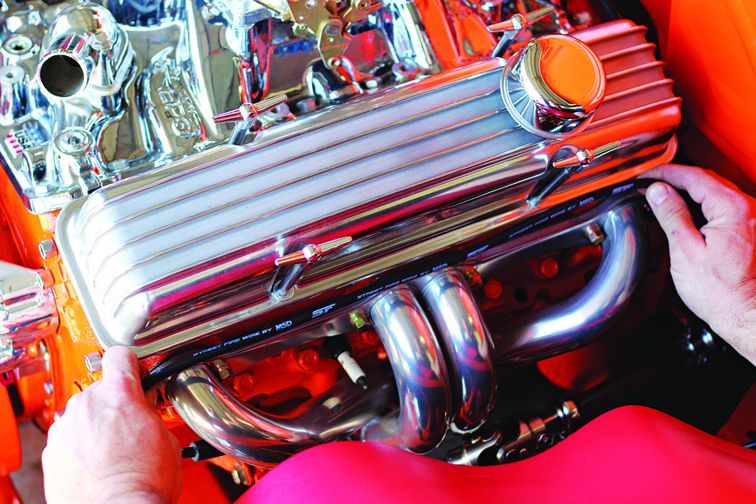 We placed the number one wire on the plug and routed it along the head and up to the distributor cap.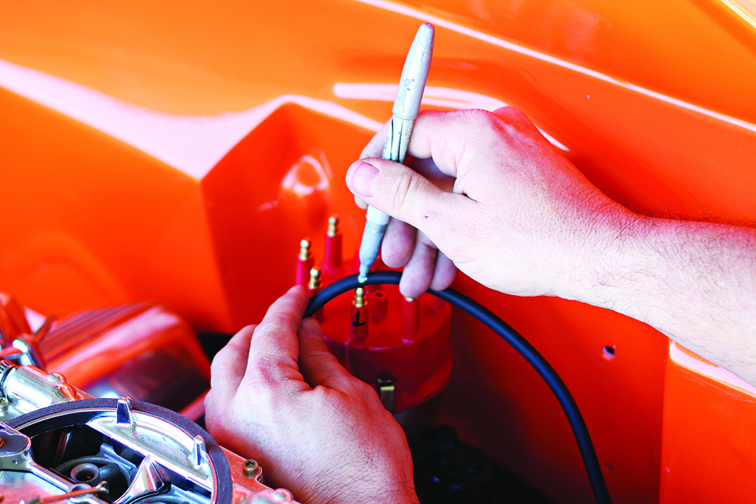 We marked where we needed to strip the wire using the tool provided in the kit.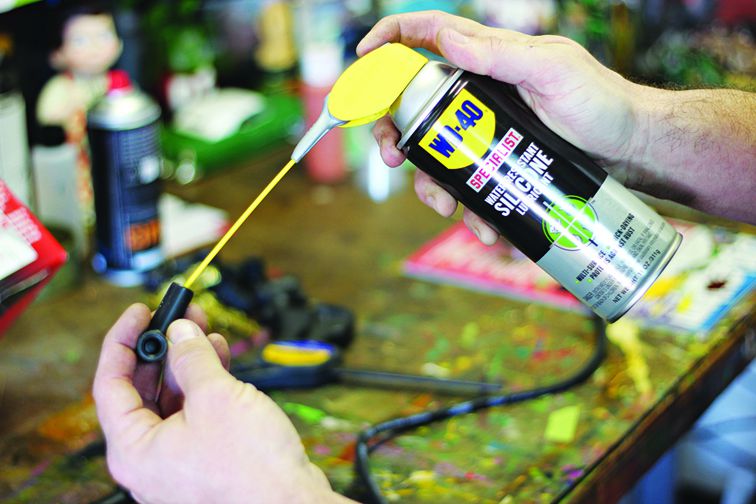 The protective boot should be slid over the wire before the end is crimped. Use a silicone-based lubricant to make the job easier. It prevents water from entering the plug wires, and it's not conductive so it won't catch fire if there's a short.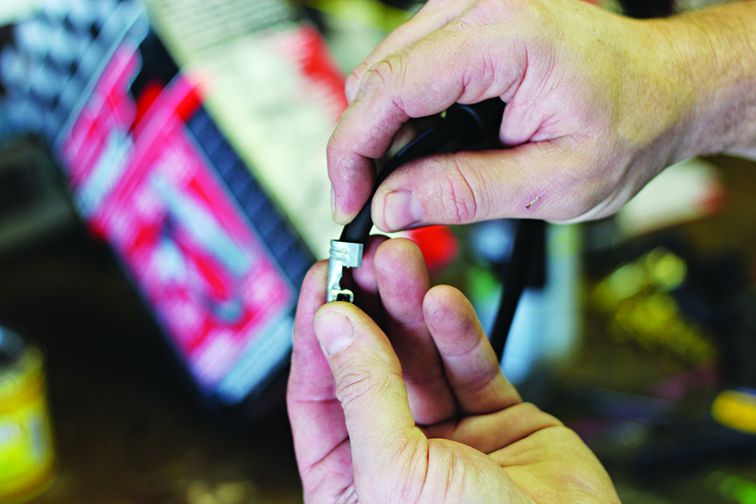 Cut the wires about ½-inch long, and then strip the outer insulation to expose the inner core. Next, fold the core back over the top of the wire and place the metal connecting end over the inner core and outer insulation.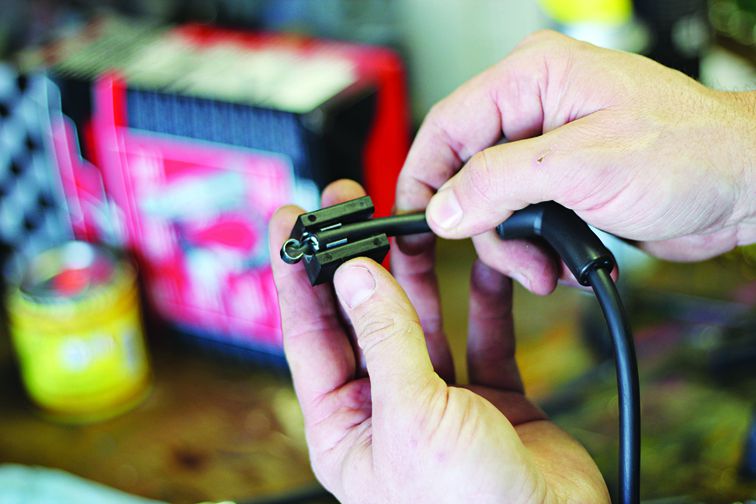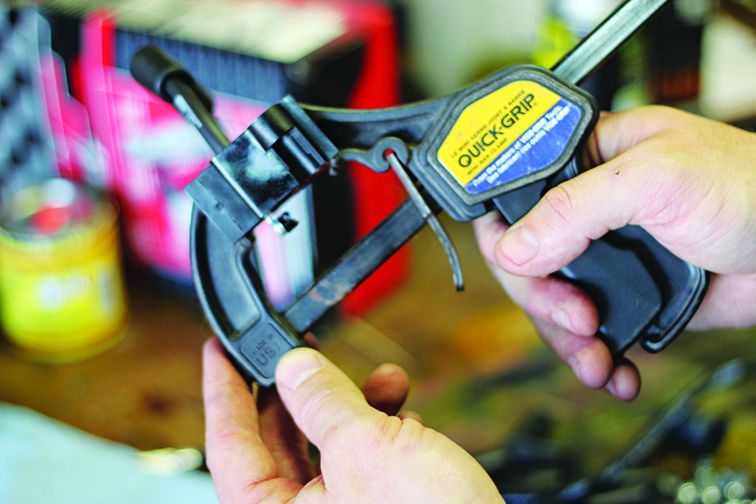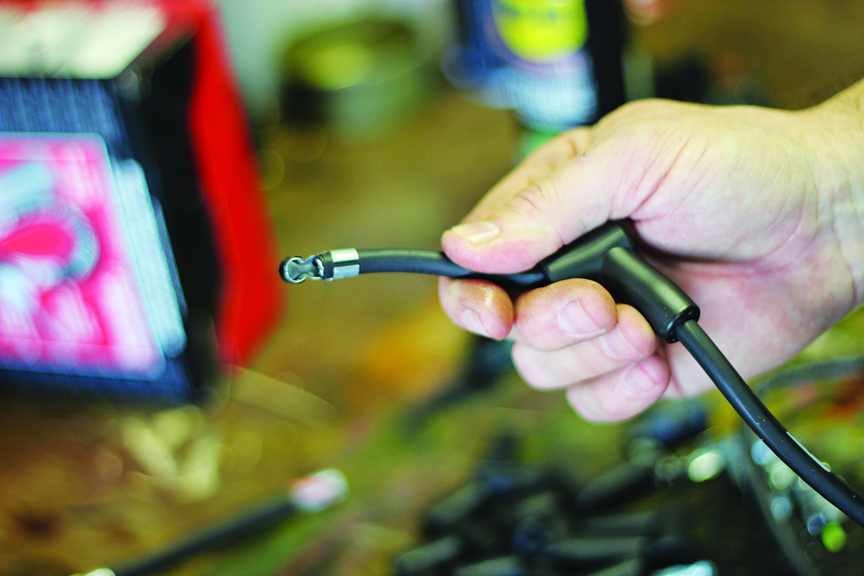 A clamping vise is included in the kit to properly crimp the ends over the outer insulation, keeping the inner wire snug and in contact with the distributor cap. To press it in place, use a bench vise or a set of hand clamps.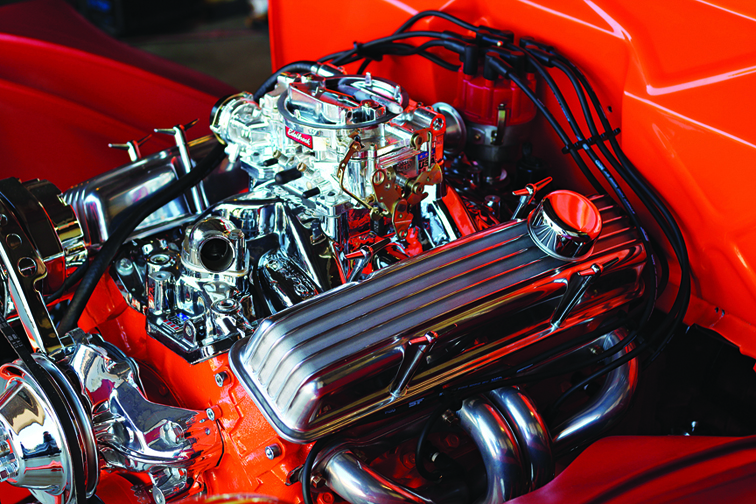 Repeat the process for the remaining wires and route them away from any hot surfaces like headers. We used a set of clip-on wire separators from Spectre to keep things neat.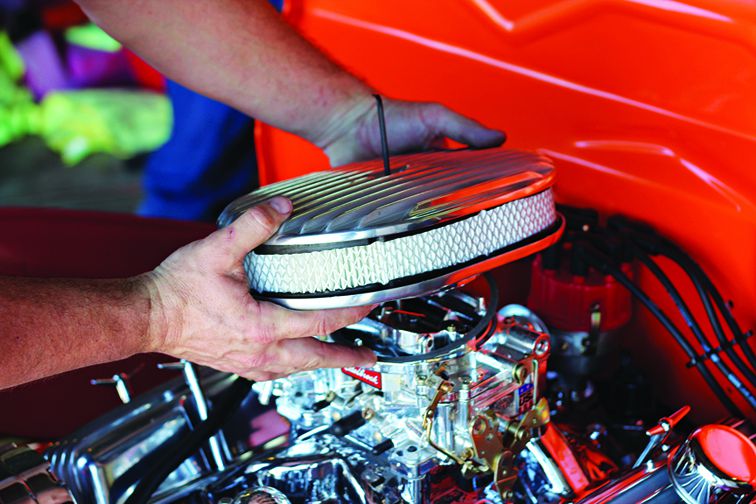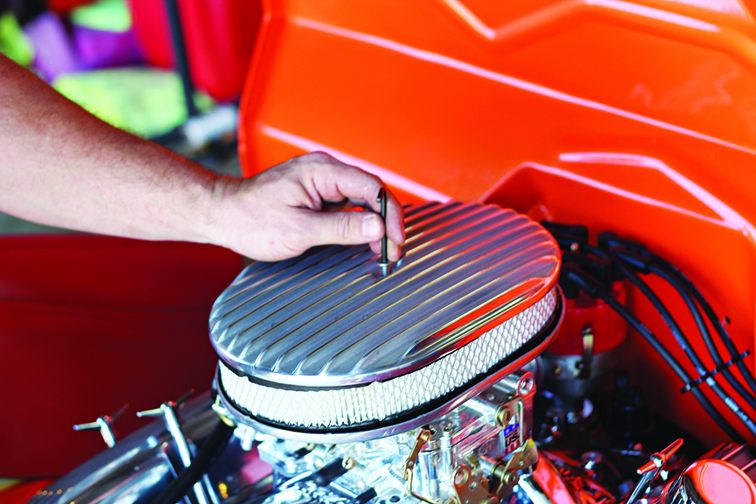 The last item we installed was the matching finned air cleaner. CFR makes it easy to install, because the recessed hold-down stud fits perfectly without the need to trim to size. The transformation of this engine makes it look like it just emerged from a time capsule.
Text and Photos by Marcel Venable
Sources
CFR Performance
Cfrperformance.com
Edelbrock
Edelbrock.com
Spectre Performance
Spectreperformance.com
MSD
Msdignition.com
WD-40
Wd40.com