Dress-up Your Small-Block in Style, Part 1
Text and Photos by Marcel Venable
Dress-up Your Small-Block in Style
The small-block Chevy engine is hands down the most decorated historic power plant. This power chameleon can wear many different hats, and in some projects it even serves as the centerpiece for the overall build theme. Engine accessories can also create a theme, giving a truck a definite personality. We'll show you how simply swapping out a few accessories can really change the look of an engine, giving it a whole different style.

We asked the folks at CFR Performance to help us accessorize a small-block Chevy engine with the correct items to drive home the right feel for this '37 Ford pickup project. CFR has a huge catalog of hundreds of bolt-on accessories for small-block Chevys, as well as other GM power plants. The great thing about this company is that it isn't just a one trick pony when it comes to engine brands; it hasn't forgotten about Ford or even the Mopar guys.
The project we had in mind was already outfitted with garden-variety, bolt-on shine products that looked great and worked well, but they didn't really go with the theme of the truck. We wanted this engine to jump out with period-correct items that would fool even the old school speed guys into thinking that this project was a restored barn find.
A quick scan of CFR's web catalog gave us all the info we needed to change the look of this engine. Allow us to show you how we altered the theme of this truck with just a few items from CFR in only a few hours.

CFR's easy-to-use website pointed us in the right direction for this build.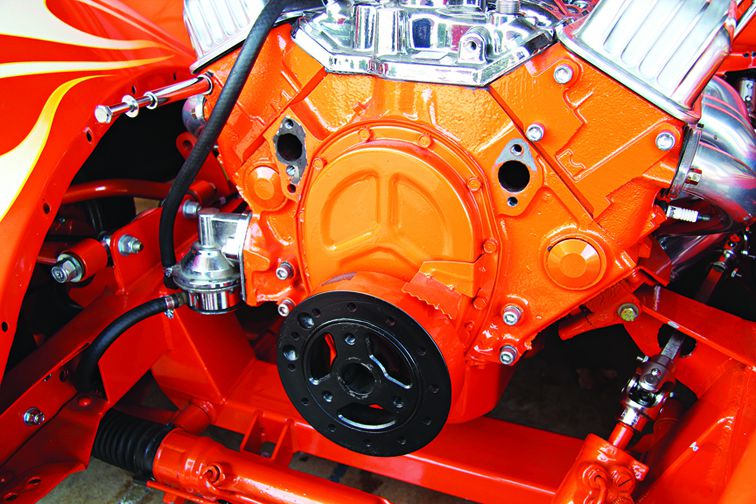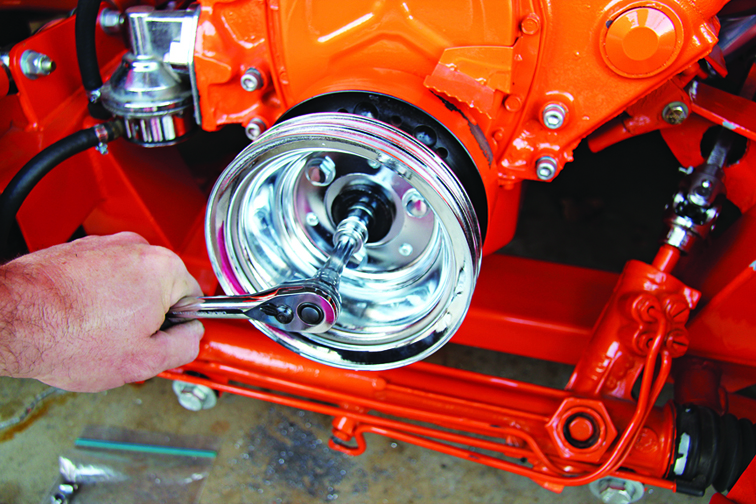 We started with the crank pulley. It came together in a snap using the provided chrome-plated fasteners to connect it to the engine's balancer.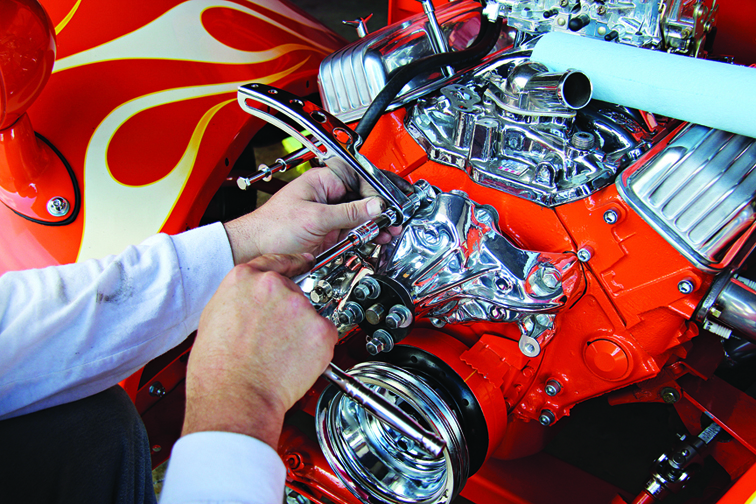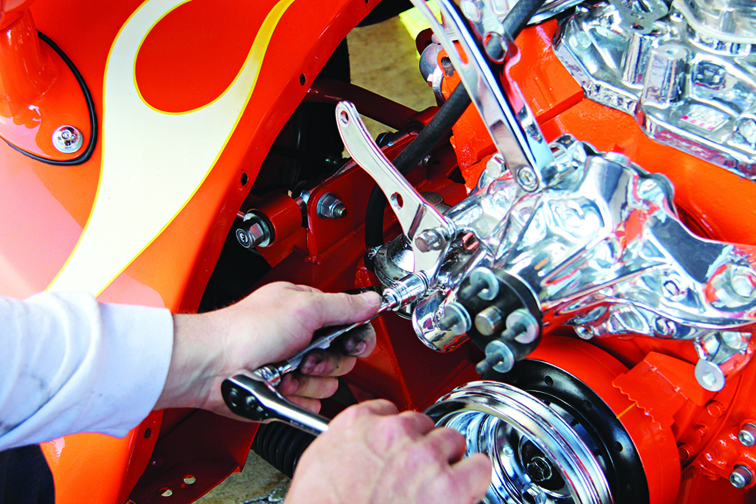 Next came the Edelbrock water pump and the upper and lower alternator brackets.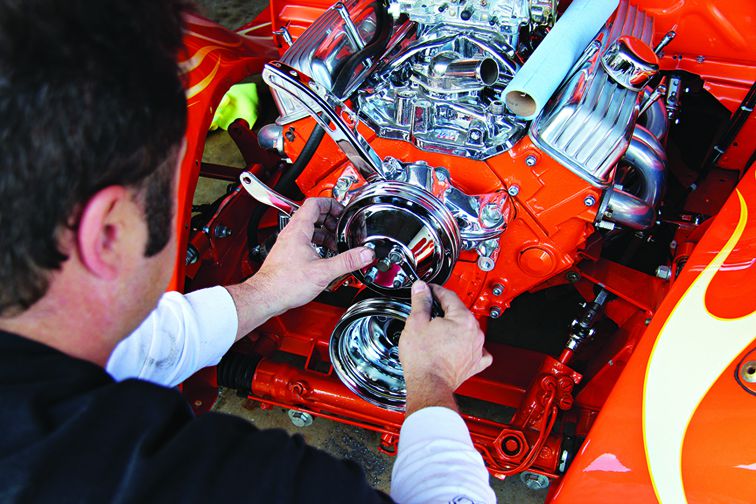 The water pump pulley followed. To align it with the crankshaft pulley, we added a few washers between pump plate and the back of the pulley to space it out.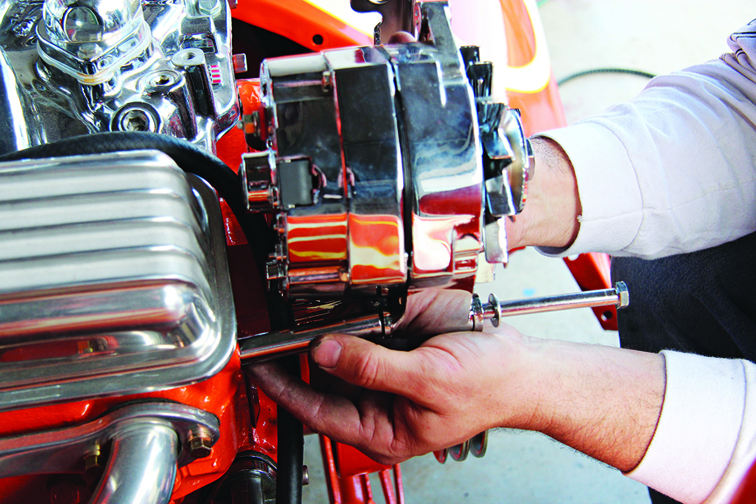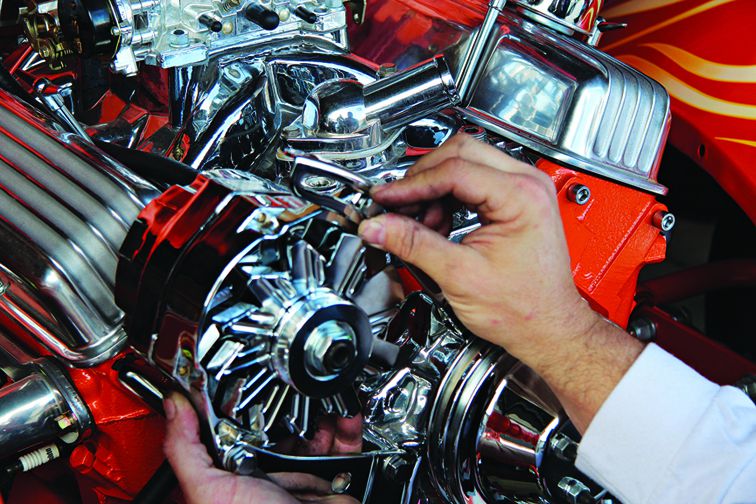 Now we could fit the alternator using the long spacer and the remaining fasteners that came with the kit.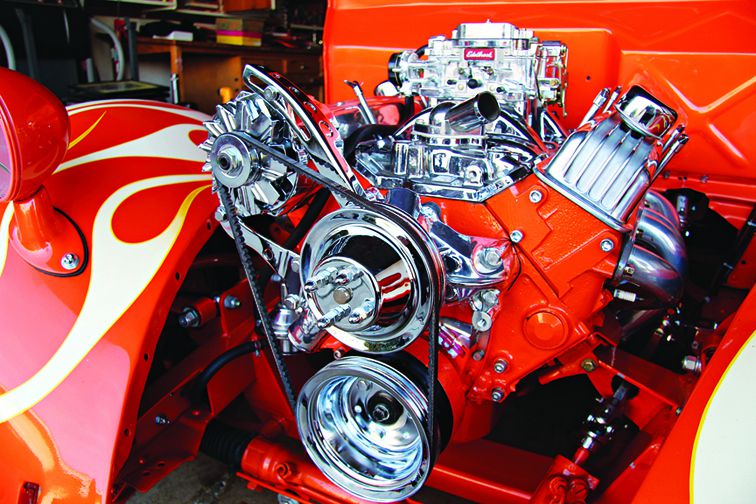 Run a sewing tape measure around the outside of the pulleys with the alternator's adjustment set in the middle. Match both ends of the tape to get a good idea of the fan belt length you'll need.
Next week we'll finish dressing up our project small-block Chevy.
Sources
CFR Performance
Cfrperformance.com
Edelbrock
Edelbrock.com
Spectre Performance
Spectreperformance.com
MSD
Msdignition.com
WD-40
Wd40.com