BRAKE GUIDE: CPP Kit & Brake Caliper
Text by Chad Reynolds
Article
Check out the third part of this informative brake guide to discover all you need to know about CPP kits and brake calipers. We explored some common issues and questions that hot rodders face in the first part of this segment. Most recently, we gave you a closer look at master cylinders and brake lines. Be sure to check those out if you're scouting brake systems!

CPP KIT
As is often the case in hot rodding, more is often thought to be better and builders have gone to the extremes with six- and even eight-piston calipers on street cars in recent years because of the increased clamping force you can get from them.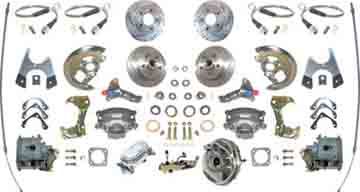 If you are going to spend a lot of time competing in Pro Touring events or open track days, big rotors with six-piston calipers just might be the ticket for you, but remember that more caliper piston area, means that you'll have more and larger pistons, necessitating a bigger master cylinder. Using the wrong master cylinder with big, multi-piston calipers can result in increased pedal travel and less effective braking, which is why we recommend getting a complete kit when stepping up to the big leagues with regard to calipers.
BRAKE CALIPER
Once the brake fluid reaches the calipers, it pushes on the caliper's pistons, forcing them to squeeze the brake rotor. For most hot rodding applications, single- or dual-piston calipers front and rear will provide great stopping power with moderately sized 11-12-inch rotors.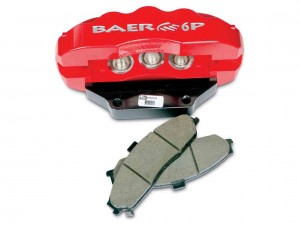 Many of these systems are based on OEM brake calipers, but Stainless Steel Brakes, Baer and ABS are all manufacturing their own calipers right here in the United States. One of the coolest new additions to the market is Stainless Steel Brakes' new systems for 14- and 15-inch wheels.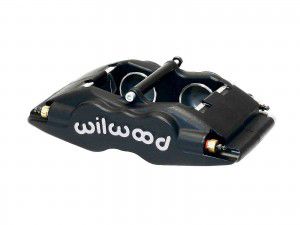 These kits offer incredible braking performance in a small package thanks to completely redesigned caliper and rotor combinations. We're talking big-inch rotor performance in a smaller, adaptable package that allows you to keep your 14-inch wheels on your vintage Mustang. Baer, Wilwood, ABS, CPP and others also have kits available for 15-inch and larger wheels.