43rd Antique National Drags
Text and Photos by Roger Rohrdanz
43rd Antique National Drags
The Antique Nationals is the original nostalgia drag race, and the Forever Four Cylinder Club hosted the 43rd edition at Irwindale Dragway on June 2, 2013. The weather was clear and sunny, which made it a great day for participants and spectators alike.

The rules for showing mandate that drag race cars must be pre-'54 and show and shine cars must be of '74 vintage or earlier. This has to be the largest single-day drag racing event for antique cars in the country. Many of 100-plus vehicles are shown only at this annual event, which makes it a must-attend show, so as you can well imagine the pits were packed.
The gathering also included Ford four bangers, flatheads and inline engines. The unique brands on hand were Studebakers, Hudsons, Crossleys, Nashes and a nice mix of Ford model Ts, As and Bs. The mood was laidback because this event was more about having a good time and visiting with fellow enthusiasts than heavy competition.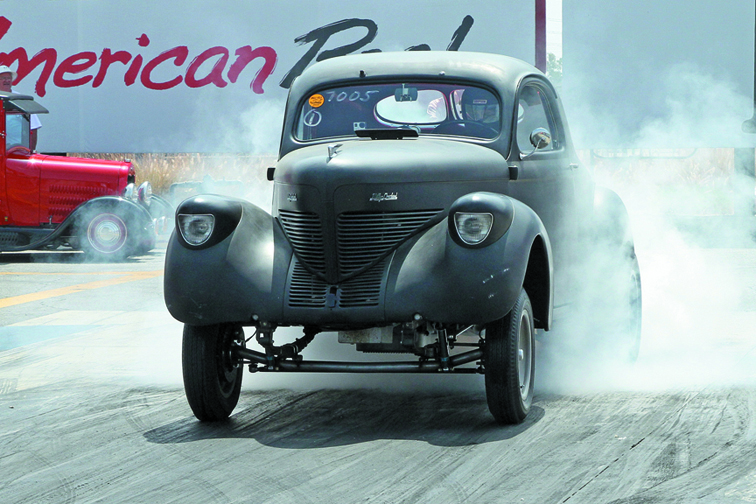 Just like back in the day, a '39 Willys Overland Gasser does an old-school burnout.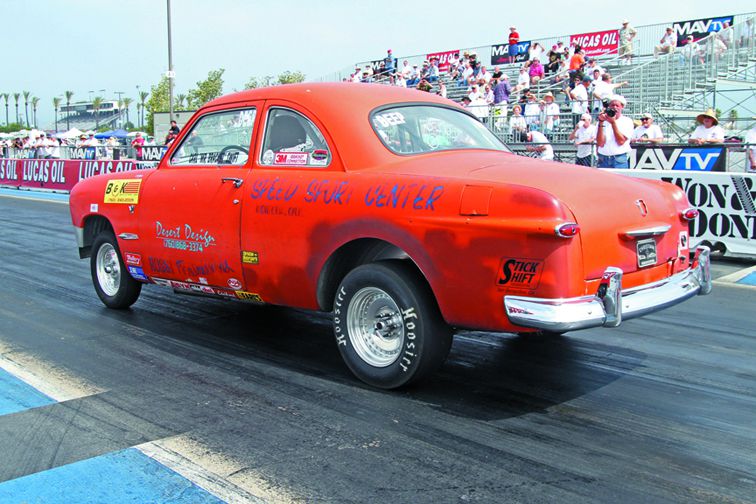 The first "bracket" racer Carl Swift and his handcrafted '50 Ford.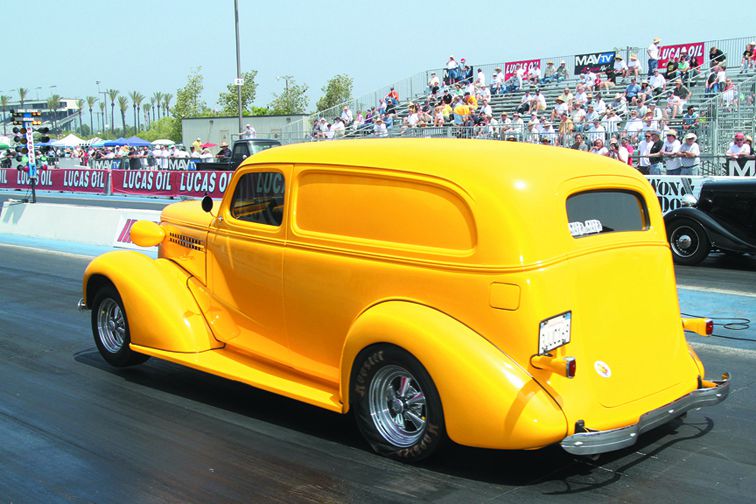 A nice '38 Chevy sedan delivery lifts a front wheel!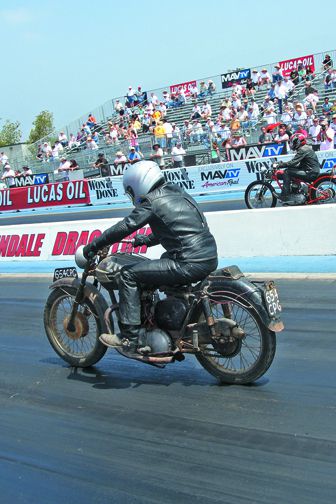 Several motorcycles raced, that's an old Triumph in the near lane.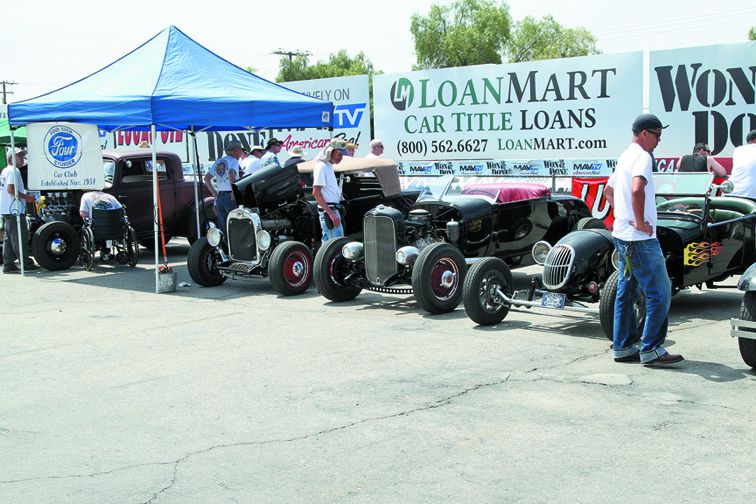 Four Ever Four-Cylinder was the host club for the event.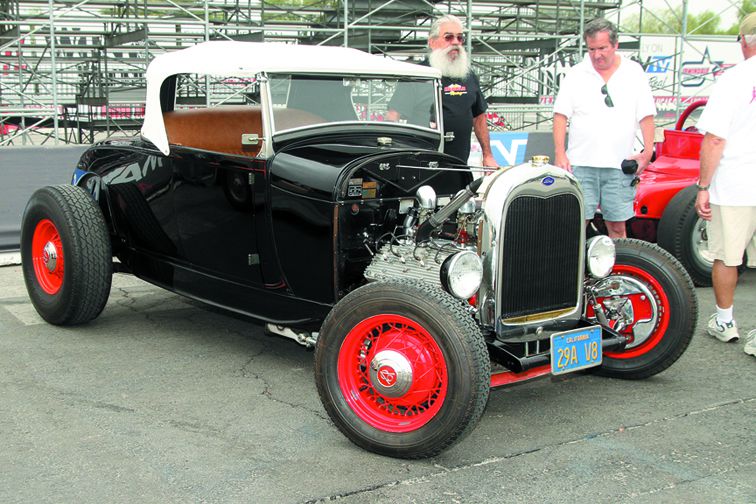 Jules Alvarez brought this vintage '29 Ford roadster with flathead V-8 power.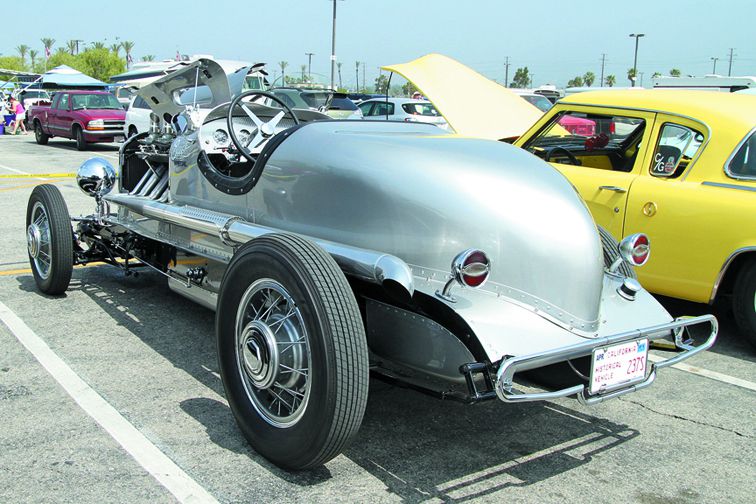 Buzz Pitzen of Fullerton, CA, had Dennis Webb fabricate this very sharp '30 Buick Speedster.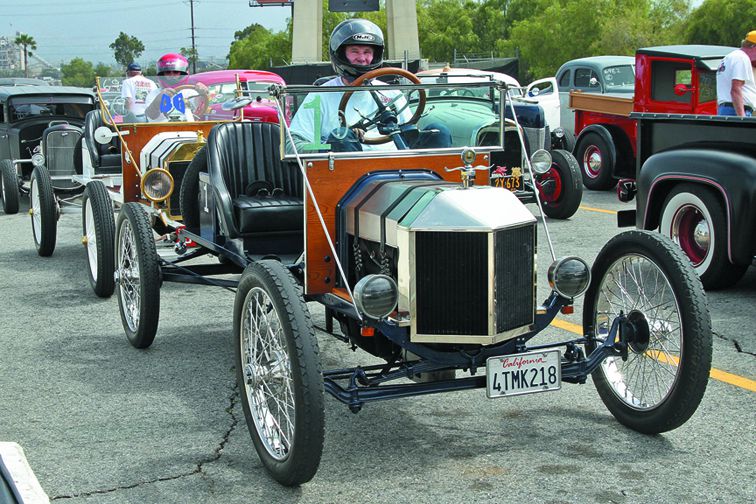 The staging lanes were packed with some rare and interesting vehicles.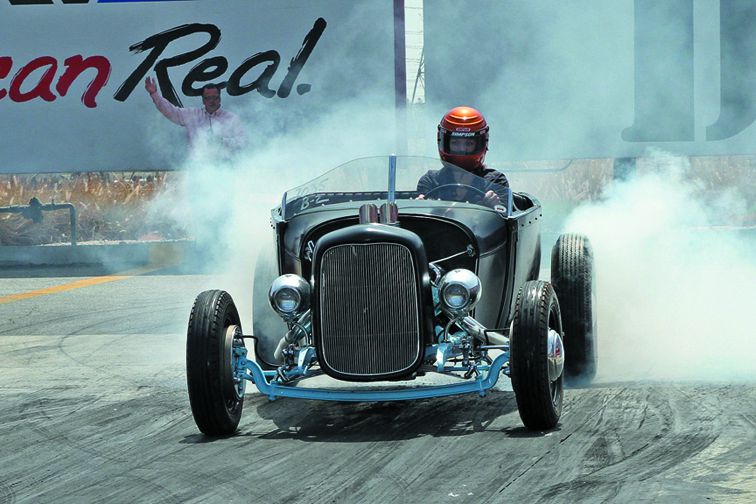 Kendra Flehardy drives her '29 Ford roadster.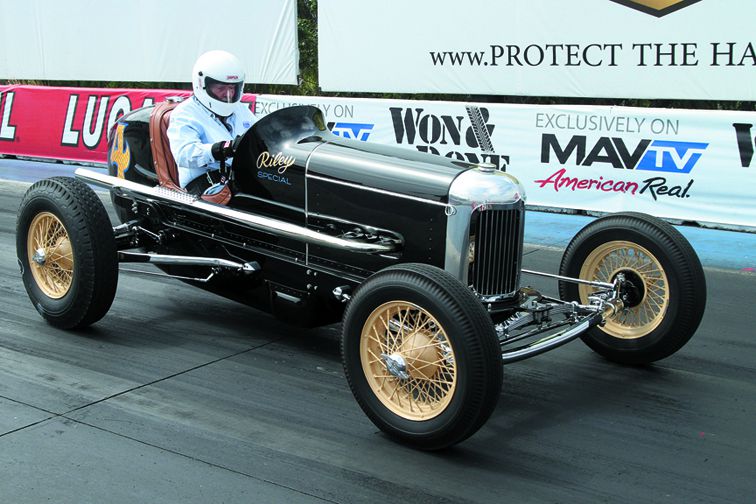 There's lots of nice detail in this '35 Riley Special. The dirt sprint car is powered by a four-cylinder Riley. Bob Kehole of Fullerton, CA, owns the car.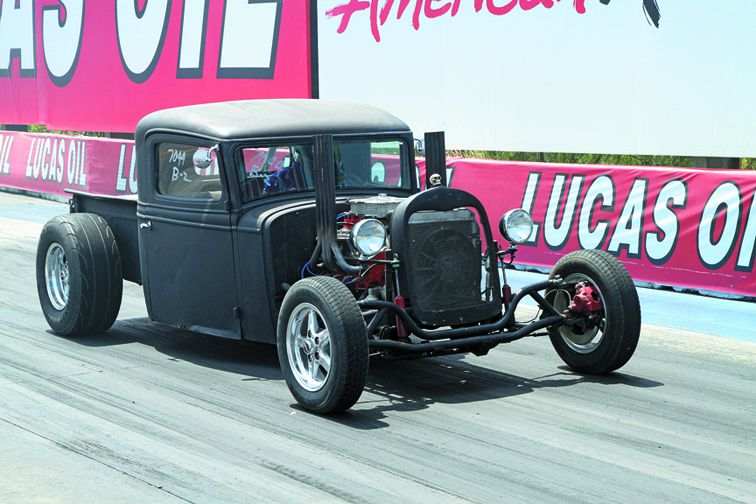 Checkout the vertical headers!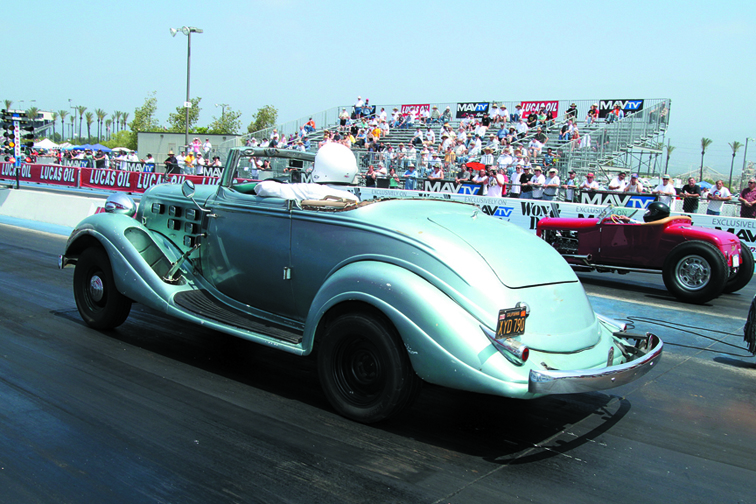 A casual pass.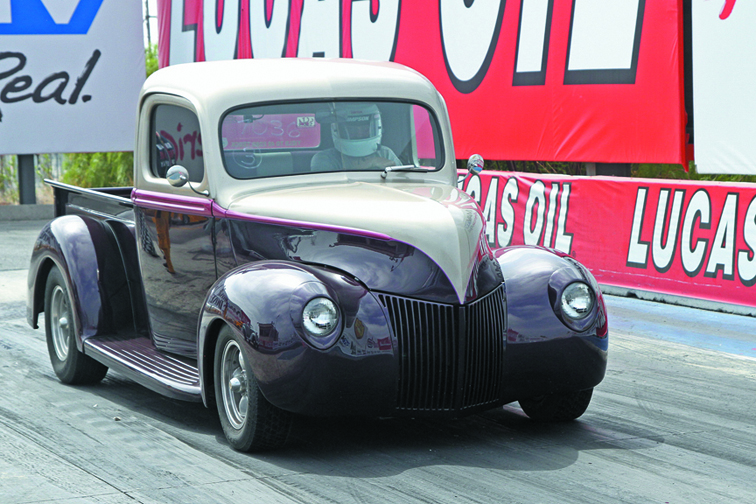 This sharp '40 Ford pickup was driven by Max Kranz.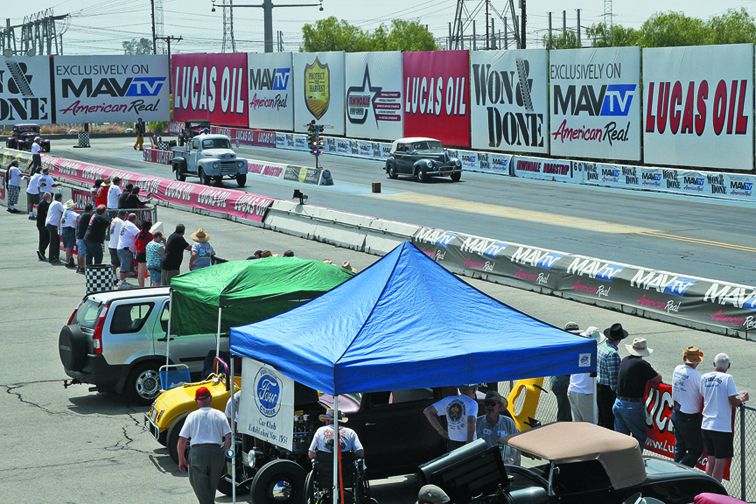 The Irwindale drag strip and starting line.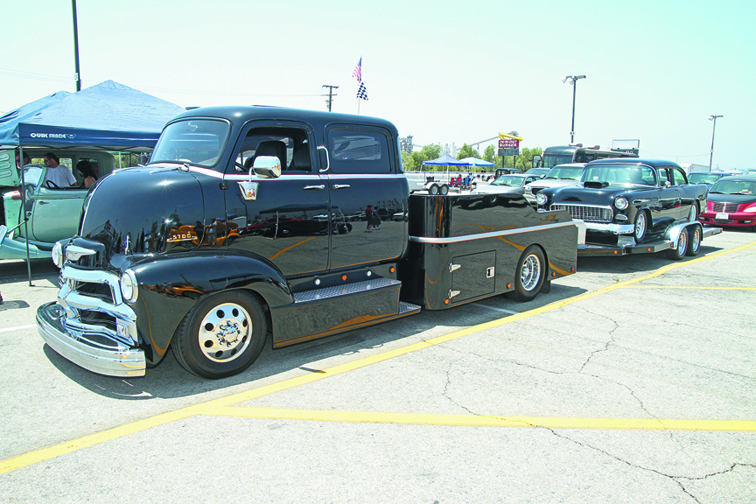 A pair of Chevys. Pat Rodriguez brought his '54 5700 hauler with a '55 in tow on the trailer.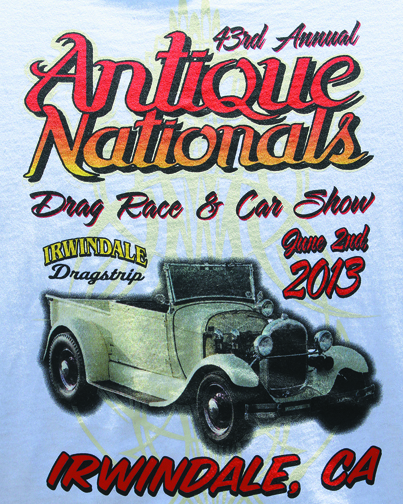 The official 43rd annual Antique National Drag Race and Car Show T-shirt.