Even More Cars from the 28th Annual Fabulous Fords Forever Show!
Text and Photos by Bob Ryder
Article
Check out the last round of exclusive photos from our coverage of the 28th Annual Fabulous Fords Forever show held at Knott's Berry Farm in Buena Park, CA. We'll show you some more of the best rides. Be sure to check out Part 1 and Part 2 for loads more cars. Keep checking back for exclusive photos from the July issue of Drive–on sale now!

Let's jump right in and check out more of the fantastic Ford Motor vehicles from this show!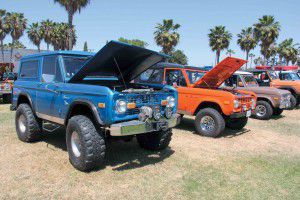 That's the last of them, folks! Stay tuned for more exclusives from this issue of Drive!