19th Annual Orange Plaza Car Show
Text and Photos by Roger Rohrdanz
19th Annual Orange Plaza Car Show
The city of Orange is celebrating its 125 anniversary in 2013, and one of the significant features of this quaint city is the Plaza. It turns out that the Plaza is also a terrific place to hold a car show. It's an old-fashioned area featuring a major traffic circle surrounding a park with benches, trees and a large fountain. Picturesque, old-style buildings with plenty of stores to browse and restaurants serving good food surround the Plaza.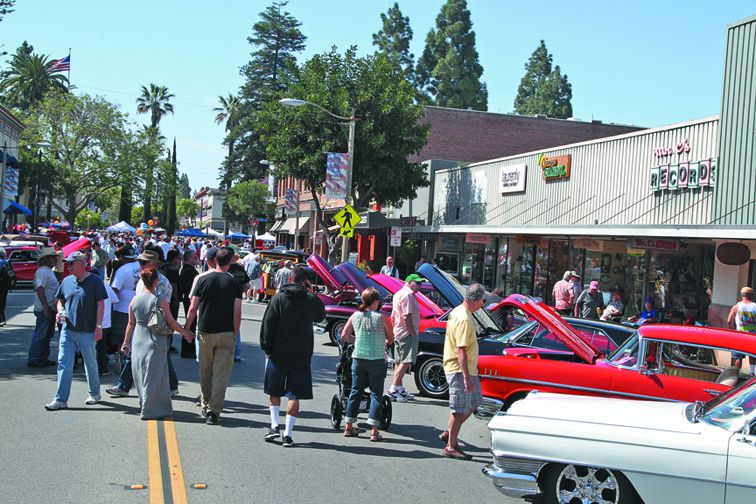 The Orange Plaza Car Show was blessed with chamber of commerce weather with lots of blue skies and temperatures in the high 70s. More than 400 cars participated in the 19th annual event. This show not only attracts thousands of spectators but an interesting variety of cars, including hot rods, classics, traditional rods and customs.
The car show is arranged like a wheel hub with spokes, so the cars circled the Plaza and continued down four individual streets. Many local and performance vendors occupied the center hub, while spectators strolled the streets admiring the vehicles. A DJ spinnin' oldies tunes was the perfect cap to a pleasant outing. It was definitely a day of speed and beauty for all to enjoy!